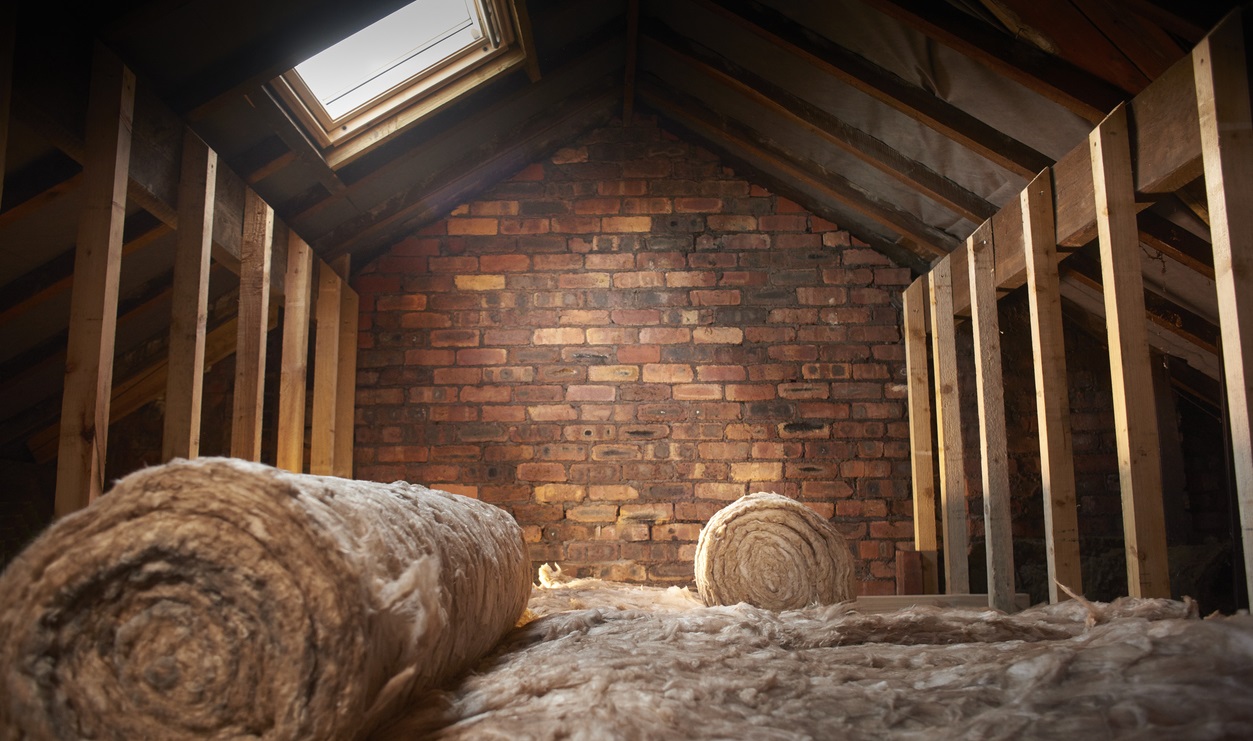 FREE LOFT INSULATION AND INSTALLATION
Loft insulation is one of the simplest and most cost-effective methods of conserving heat in your property. It is an effective insulator for at least 40 years and when properly installed, could save you up to £225 per year in energy bills. Generally, loft spaces that are easily accessible and that do not have damp or condensation problems are best suited for loft insulation. If your loft has these issues, they will need to be corrected before insulation can be installed.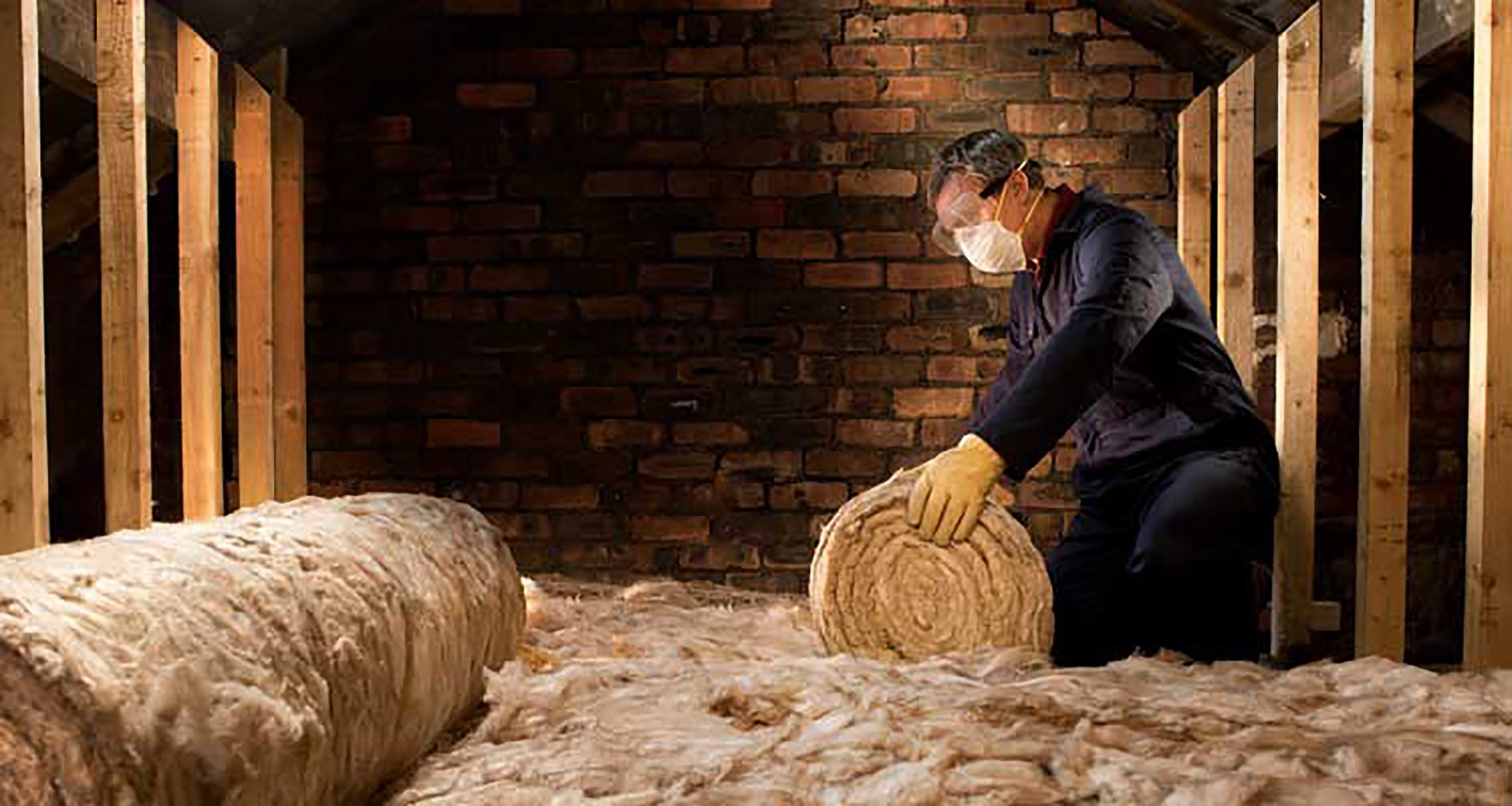 HOW IS LOFT INSULATION INSTALLED?
The method for installing loft insulation depends on how you intend to use your loft space and the accessibility of the floor joists. As a rule, we install Earthwool between the floor joists and cross lay an additional layer on top. We recommend a minimum depth of 300mm of Earthwool to be laid for maximum heat retention benefits. Loft insulation can be installed within a day.
If you intend to use your loft space for storage after installing insulation, we can leave boarding on top of a small, partially insulated area. This will allow you to store items without compressing your new insulation and rendering it less effective.
If your loft is currently boarded, these would need to be lifted before the wool insulation is laid and placed between the beams. We would then refit the boards leaving a gap between the boards and wool to prevent the formation of condensation.
For lofts that are difficult to access because of a small hatch, Earthwool insulation is not suitable as there is not enough room to properly lay the material. Instead, we would blow a loose fire-retardant insulation material into the loft space.
Can I Apply For Green Homes Scheme Grant?